Law Office of Peter M. Lively is a full service bankruptcy law firm.  We assist clients with all aspects of bankruptcy starting with determining whether filing bankruptcy is even necessary.  We work with clients through the pre-bankruptcy (asset protection and exemption planning) stage, case preparation and filing stage, and the post-filing adversary litigation services and post-filing United States Trustee's Office audits, where applicable.  We have substituted into over 400 chapter 13 cases after plan confirmation to help debtors modify their plans and finish their cases. We also offer advice to facilitate post-bankruptcy credit repair.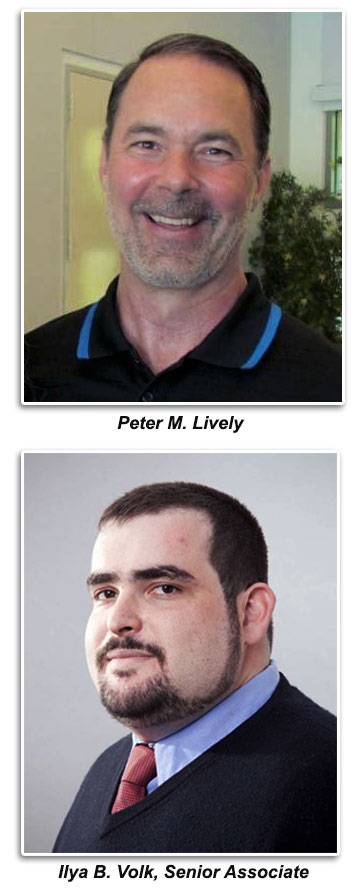 Our lawyers provide our clients with all of the options available including
Counseling to avoid bankruptcy
Pre-Bankruptcy asset protection and exemption planning
Financial reorganization or liquidate for businesses (Chapter 11 and Chapter 7)
Financial reorganization for individuals (employed and self-employed) with regular income (Chapter 13)
Buying or selling financially distressed assets
Real estate foreclosure/distressed real estate
Student loan resolution services
Workouts with creditors/Debt settlement
Peter M. Lively has helped thousands of clients start new financial lives. Call us today at
(310) 391-2400 or contact us online at This email address is being protected from spambots. You need JavaScript enabled to view it. to set up an initial consultation.
---
Areas of Practice:
Bankruptcy Law
Litigation Percentage:
10% of practice devoted to litigation
Bar Admissions:
1992 - California
1993 - U.S. District Court Central District of California
2007 - U.S. Court of Appeals for the 9th Circuit
Education:
University of California Los Angeles School of Law - Los Angeles California, 1992,  J.D.
University of California Los Angeles, John E. Anderson Graduate School of Management - Los Angeles, California, 1992, M.B.A.
Carnegie Mellon University, Pittsburgh, Pennsylvania, Major: Economics / Business, B.S.
---


We can help you start a new financial life.
Law Office of Peter M. Lively provides an array of services to individual employed persons, families, self-employed persons, and business entities throughout central California, including: Los Angeles County, Orange County, Santa Barbara County, San Bernardino County, Riverside County, and Ventura County.  We also provide student loan resolution services.
  
The Personal Financial Law Center

We are a debt relief agency.  We help people file for bankruptcy relief under the Bankruptcy Code.