LOS ANGELES OFFICE:
11268 Washington Boulevard
Suite 203
Culver City, California 90230-4647

Telephone: 310-391-2400
Toll Free: 800-307-DEBT (3328)
Fax: 310-391-2462
Email: Peter@PeterMLively.com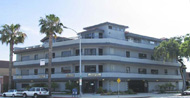 At The Law Offices of Peter M. Lively, you will find experienced, professional, and informed attorneys who can provide practical advice for solving difficult problems.
The strategies we use to assist our clients include:
Counseling to avoid bankruptcy

Avoiding bankruptcy through workouts

Bankruptcy without Asset Liquidation
  Contact Us 310-391-2400 or email This email address is being protected from spambots. You need JavaScript enabled to view it.

---
At Law Office of Peter M. Lively, we provide bankruptcy, debt settlement, debt consolidation, real estate, and income tax debt resolution services for individuals, families and self-employed persons as well as business entities facing financial problems.
---
Many Thousands of Successful Bankruptcy and Debt Settlement Cases since 1994

---
Call for a consultation. If your legal issues are outside of our areas of expertise, then we will gladly refer you to organizations and/or other professionals who may be able to better serve your legal services needs.
We recognize that each person's financial circumstances and goals are different, therefore our experienced attorneys carefully consider all of the facts and circumstances of each case and evaluate all of the available options with our clients. Often times, we identify options which avoid the need for filing a bankruptcy. When bankruptcy is the best option it does not result in the permanent reduction of your credit score and end of your financial life. Instead, filing a bankruptcy may be the fastest path toward a higher credit score and a new financial beginning - a Fresh Start!
---
Our bankruptcy lawyers will assist you with:
creating payment plans
resolving foreclosure matters
implementing workout strategies (negotiating debt settlements)
managing litigation matters
We provide emergency protection from creditor actions to stay:
real property foreclosure
paycheck garnishment
bank account levies by judgment creditors, the IRS and the CA FTB.


We can often help you within 24 hours of contacting our office.

---
Our goal is to help you avoid bankruptcy, if possible.  If filing a bankruptcy case is your best option then we will help you with:
pre-bankruptcy planning (asset protection and exemption planning)
representation in Chapter 7, Chapter 11 and Chapter 13 cases
representation in Adversary Proceedings within a bankruptcy case
substituting into Chapter 13 cases after plan confirmation to help you modify your plan and finish your case
post-bankruptcy credit repair
Peter M. Lively has helped thousands of clients eliminate debt and obtain fresh starts. Call us today at (310) 391- 2400 or contact us at This email address is being protected from spambots. You need JavaScript enabled to view it..
We can help you start a new financial life.
Law Office of Peter M. Lively provides an array of services to individual employed persons, families, self-employed persons, and business entities throughout central California, including: Los Angeles County, Orange County, Santa Barbara County, San Bernardino County, Riverside County, and Ventura County.  We also provide student loan resolution services.
The Personal Financial Law Center
We are a debt relief agency.  We help people file for bankruptcy relief under the Bankruptcy Code.